MiningRigRentals.com Review
Pro and Contra
Pro:
100+ different mining algorithms
No imposed limitations on pools
All rigs listed are real hardware devices
Con:
High fees
No fancy design
Need to understand the basics of mining to participate
The idea behind Mining Rig Rentals is to create a faster, smarter and more powerful way to rent or lease cryptocurrency mining rigs. The motivations behind renting a rig can be different for newbies to cryptocurrency and expert miners who want to try out new equipment or algorithms. MiningRigRentals.com is offering a one-stop solution to anyone.

About Mining Rig Rentals

Mining Rig Rentals service has been developed from the ground up by miners for the mining community. The domain of  MiningRigRentals.com was registered in February 2014. The site have been active since April that year. The owners describe themselves as "the eHarmony of the mining community" and list their address as New York City on their Twitter page. However aside from this, there is no public information about who's behind the company.
On the other side, by now Mining Rig Rentals has been up and running for more than 3 years, which makes it seem to be a legitimate, trusted service provider on the market.
Mining Rig Rentals on Social Media
Supported Coins:
The provider supports the following algorithms: Allium, Autolykos, Blake256-14-Rnd, Blake2B Siacoin, Blake2S-Kadena, BMW512, CryptoNote, CryptoNight, Cuckaroo, Cuckoo Cycle, Cuckaroo29b, Chukwa, Ethash, Equihash, Eaglesong, Groestl, HEX, Honeycomb, KawPOW, lyra2REv2, Lyra2z, M7M, MTP, NeoScrypt, Octopus, PHI2, Progpow, Quark, Qureno, RandomSFX, Scrypt, SHA256, Asicboost, Skein, Skein2, Tensority, Tribus, VerusHash, X13, X16Rv2, X16rt (Gin), X21s, Xevan, YeScrypt, YeScryptR32, YesPower, Yes-Power2b, Verthash, Argon2/Chukwa, BCD, Blake256-8-Rnd, Blake2S, Blake2B+Sha3, C11, CPU Power, ETCHash, Ghost Rider, HMQ1725, HeavyHash, LBRY, Lyra2REv3, Lyra2z330, Myriad-Groestl, N-Scrypt, Nist5, Pascal, ProgPowZ, PHI5, QuBit, RandomX, RX2, Sha256, Sha3-Keccak, Skunkhash, SHA3d, Timetravel10, Ubiqhash, X11, X16R, X16S, X17, X22i, X25x, YescryptR16, YeScryptR8, YesPowerR16, Yespower Sugar
Address
New York City
Services Provided

MiningRigRentals.com provides a unique marketplace for cryptocurrency rig renters and rig owners. They call their service similar to an escrow service, making the transactions as smooth as it can be between the two counterparties. Mining Rig Rentals also act as a 3rd party mediator of transactional funds should there be a discrepancy between what you paid for and what you received.
Services For Rig Rentals
There are several different reasons, why users can decide on renting a rig. Newbies to the cryptocurrency mining world can learn by hands-on experience the various hardware and mining algorithms.More experienced miners can try out new mining equipment before investing in hardware or can test new algorithms when a new altcoin hit the market.
In order to start, you need to choose the algorithm of the coin you wish to mine and filter the results. Now you can review mining rigs that are listed for rental. Mining Rig Rentals provides renters with tools such as our average hashrate graph and an elaborate rating system. Once you've selected the rig you wish to rent, you can follow the onscreen instructions to make the exact payment. Input the exact number of hours you would like to rent the mining rig. Proceed by clicking "Rent." The next page will allow you to enter up to five total pools. In the first pool #1 spot, enter the pool you wish to immediately begin mining at. Pool #2 and #3 are backup pools should your proceeding pools of choice fail or become unavailable. This is an excellent way to ensure you get up and mining immediately on a coin launch. Finish the rental process by clicking on "Instant Pay." Once there is confirmation, the mining rig will automatically switch to the pool of your choice.
One important thing to note that you cannot switch algorithms after a rental period has started. The mining rig you rented is configured by its owner to mine a specific algorithm. You're welcome to contact the owner of the rig directly but Mining Rig Rental will be unable to switch your payment amounts and totals once processed.
Benefits For Rig Owners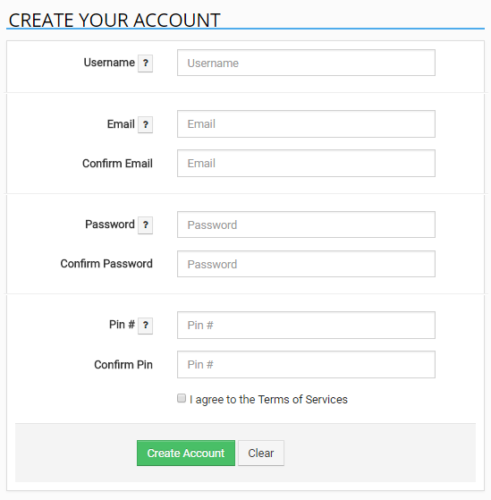 Cryptocurrency mining rig owners can benefit from the potential new revenue through renting out their right with Mining Rig Rentals. If you've found success mining, simply figure out what it would be worth to you to allow someone else to rent your mining rig. Price your rig accordingly and earn income by renting out your hardware.
When someone rents out your mining rig, they only have the ability to direct your hashing power to a pool of their choice. You will always control your hardware and mining configuration files. MiningRigRentals.com adds an additional layer of protection through the specialized bouncer connection.
All payouts are held up to 12 hours after the rental completes. The designated timeframe is to allow for dispute resolution should it be required. After 12 hours your payout will be ready for disbursement. A manual payout button is located on the "Balance" page. Your payout address should be set on the Settings page along with Autopayout thresholds.
Fees and Pricing Schedule
Mining Rig Rental charges both sides of the deals. There is a 2% fee charged to renters on rental transactions. This fee is typically not refunded unless the rig completely malfunctions. MiningRigRental.com has also an additional fee of 3% and is charged on each transaction.

When signing up for a mining rig, several aspects need to be considered, such as rental performance index, hashrate, profitability, minimum and maximum rentable hours. The minimum rental period varies from 3 hours to 1 week. The maximum rental hours can go up to one month.
Some of the most popular mining rigs have the following rental prices.
Antminer S9 for Bitcoin mining producing 12.5 Th/s hashrate with 100% rental performance index in the past cost 0.00019499 BTC Price/TH/Day.
Antminer L3 for Scrypt mining including Litecoin 98.85% rental performance index and 1.20GH/s hash rate costs 00000374 BTC Price/MH/Day.
X11 custom rigs start from 0.00004900 BTC/GH/Day.
Various mining rigs are offered for less known algorithms – everyone can truly find something for sure they are looking for.
User Experience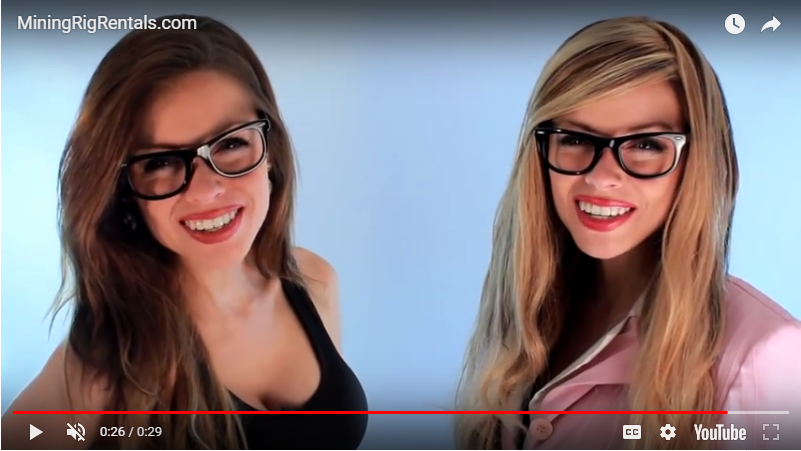 Mining Rig Rentals platform is easy to use and very intuitive. Although the design is not that fancy, the website has all the relevant information needed to start renting rigs. There are a lot of information available about getting started and signing up. They also offer video tutorials to make sure you get around the platform and services easily.
Although the platform has been running for more than three years now, there hasn't been any complaints from their user base about the services provided. According to the platform, there are 300 available SHA256 rigs, 548 Scrypt based rigs and 220 X11 rigs are waiting for you to be rented out.
Mining Rig Rentals also offers an appealing referral system. Commissions are paid out after each transaction fully completes with 0.1% of the total transaction. This applies to both renters and rig owners that are referred to MRR using your referral link. If you refer a renter and a rig owner and the renter leases the rig owner's rig then you will receive a total of 0.2% commission for that transaction. There is no ceiling on your earnings potential. You will continue to earn 0.1% on every transaction the referred account fully completes.
Overall Conclusion
Mining Rig Rentals is offering a unique solution on the cryptocurrency mining market where miners can offer their equipment to rent and users can engage into lease agreements. The platform offers a lot of different mining algorithms and associated rigs to choose from. Although they are charging both side of the transactions when renting out a rig, the idea behind Mining Rig Rentals is indeed great who would like to try out cryptocurrency mining in general or just a new equipment before investing into hardware.
Pros
100+ different mining algorithms
no imposed limitations on pools
all rigs listed are real hardware devices
Cons
High fees
No fancy design
Need to understand the basics of mining to participate
Go to miningrigrentals.com