Best Dogecoin Cloud Mining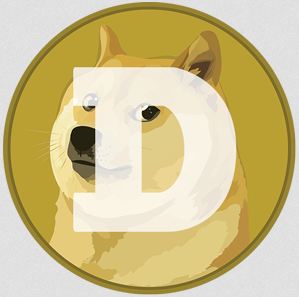 What is Dogecoin? Just like its cousins, Dogecoin is a crypto currency which is decentralized, not to mention it has a Shiba Inu picture in its logo! It first started as a "joke currency" from the famous dog meme that rapidly gained its community on the internet. Again, who wouldn't want to have a currency with a cute dog as its picture? The coin has gained its reputation as a form of a monetary "like" to internet content providers. Instead of giving someone a like or thumbs up, why not give them a digital currency that can be spent?
Dogecoin was released way back in 2013 by its developer Billy Markus (Shibetoshi Nakamoto in Twitter). In 2015 100 billion coins were mined and around 5 Billion coins are added each year into circulation. With that being said, is Dogecoin still a cryptocurrency worth mining?
Why Mine Dogecoin?
People mine crypto currencies that are rising in value or they just love the coin that much and they want more of it. No one can actually stop you if you want to mine Dogecoin using your GPU, but is it still worth it? The best time to mine a coin would be a few months from its release date. This was a perfect time as the circulating coins aren't that much and you would still make a huge profit margin. After four years of its release, Dogecoin has reached a point where it is not profitable to mine the coin anymore.
So what now? You can still mine Dogecoin as mentioned above, but due to the costs that would be included in mining, you wouldn't make a profit out of it. You would still gain Doge's but it would not be enough to pay for your electricity bill. Around three years ago it was announced that Litecoin and Dogecoin would merge mining. Everything seemed fine and ambitious, but years later, that move directly killed Dogecoin miners. You can read more about the mining merge here.
It was all fun at first, but when ASICs went into stage and Litecoin being one of the coins mineable with the new technology, it was also the death of Dogecoin mining. What happened is that industrial-grade mining facilities sprung up everywhere and they were able to provide an almost unlimited supply of hash power. Mining was crazy fast and made it useless for GPU miners.
Since you are now unable to profit by mining Dogecoin directly, people use that same technology that killed the mining industry of Dogecoin. Yes, people use that same hashpower today to buy Dogecoins from a coin that they are mining. Some people would mine Litecoins and trade them to Dogecoin. Basically, they are still mining Doge but indirectly. Due to the difficulty level is raised so high and $0.10 kWh with around 500,000 KH/s you are still unable to make a profit and would end up -$0.01 on a daily basis. You can check out the calculations through this link.
But even with this being said, you can still use cloud mining to mine different coins and use that to buy Dogecoins!
Cloud Mining Websites
Here are a couple of cloud mining websites that you might want to look into.